The Best Slimming Coffee in the Philippines from Bona Vita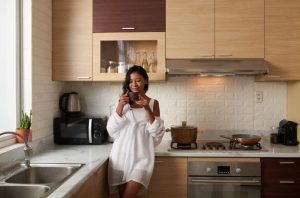 Many people like to have their morning coffee, but this can get in the way of your weight loss journey because adding sugar or milk will turn it into a high-calorie drink. Are you trying to get in shape with a slimming coffee in the Philippines? You're in luck! Bona Vita is one of the most trusted suppliers of healthy and organic coffee and we released a new organic, slimming coffee the 15-in-1 BonaSlim Coffee!
Getting in shape has never been easier with the best slimming coffee in the Philippines! Learn more about the benefits, ingredients, and where you can buy it below!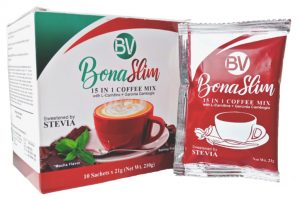 Benefits Of The 15-in-1 BonaSlim Slimming Coffee
Bona Vita's BonaSlim 15-in-1 coffee mix offers plenty of benefits for your body. Learn more about them below!
Promotes healthy weight loss
Weight loss does not mean you have to starve yourself. There are plenty of healthier, alternative weight loss methods out there. By taking BonaSlim Coffee, your weight loss journey will be a healthy one thanks to its all-organic ingredients and all-natural manufacturing process. The BonaSlim coffee uses ingredients that aid in weight loss by controlling your appetite lowering cholesterol, and other benefits that would boost your overall health.
Reduces risk of disease
Any good slimming coffee in the Philippines would have more health advantages than just helping you lose weight. Aside from aiding in weight loss, the BonaSlim 15-in-1 coffee's organic ingredients also lower your risk of getting diseases such as diabetes, cancer, heart disease, and hypertension. In addition, it rids the body of toxins, increases your metabolism, and relieves stress. These are only a few of the health benefits that this organic slimming has to offer.
Sugar-free
The BonaSlim 15-in-1 coffee mix promotes weight loss and does not contribute to diabetes because it is sugar-free! It uses Stevia, a sugar substitute that gives the coffee a sweet flavor. Enjoy your slimming coffee in the Philippines without worrying about your blood sugar!
Notable Ingredients and Nutritional Facts
To make sure that you get the most effective slimming coffee in the Philippines, it's important to know the ingredients that go into your drink. Here are some of the things that make BonaSlim a great slimming coffee:
Stevia
Stevia is an alternative sweetener that comes from the Stevia rebaudiana plant. This sweetener has almost no calories and lowers glucose levels. If you have a sweet tooth and you want to lose weight, try using Stevia instead of sugar!
Green Tea
Green tea has compounds that help you lose fat while also removing harmful toxins in your body. This ingredient lets you burn more fat than you normally do because it also boosts your body's metabolism. Its addition to the BonaSlim Coffee contributes greatly to the beverage's slimming  effect.
Garcinia cambogia
Garcinia cambogia is a well-known weight loss supplement that comes from the Malabar tamarind. It inhibits your body's ability to make fat and controls your appetite.
Psyllium Husk
The main benefit of psyllium husk is its ability to promote healthy and regular bowel movements without increasing flatulence. It's an ingredient  of our slimming coffee in the Philippines because its ability to absorb liquids in your body gives you the feeling that you're full, helping you control your eating habits.
Mangosteen
Mangosteen is a low-calorie fruit that aids in weight loss as well. It is high in dietary fiber. And as a bonus, mangosteen also has anti-cancer and anti-hypertension properties. 
Ganoderma
Ganoderma is an oriental fungus that has been researched to show its positive effects on weight loss. It contains some gut bacteria that help your  body lose weight and prevent obesity.
Where To Buy Slimming Coffee in the Philippines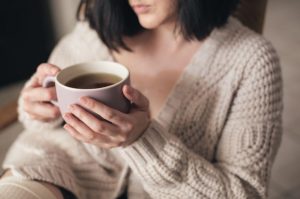 The best slimming coffee in the Philippines is available on all our online platforms! Get the 15-in-1 BonaSlim Coffee from any of these websites:
Bona Vita Website
You can order our products through the online shop here on our website! Simply add the BonaSlim Coffee to your bag and check out! If you want to browse for more of our products, here's the link to our online shop. Payment options include PayPal and Cash on Delivery.
Lazada
If you like to do your online shopping in mobile apps, you can also find our products at Lazada! Check out our offers on this platform by visiting the official Bona Vita store in Lazada through this link!
Facebook
Are you more familiar with social media apps like Facebook? You have the option to order any of our products through the Bona Vita official Facebook page! Just click the "Send Message" button on our page and we'll coordinate with you!
Lose Weight With The Best Slimming Coffee In The Philippines From Bona Vita
Want to get in shape and lose weight faster? Achieve your body goals and reap all its health benefits by getting the best and most effective slimming coffee in the Philippines from Bona Vita: the 15-in-1 BonaSlim Coffee! Interested in other options for healthy organic coffee mixes? Check out this list of Bonavita's instant coffee in the Philippines!
Visit any of our shopping platforms to get yours today! Feel free to contact us here for any concerns or inquiries.