7 Blends You Can Make with Instant Coffee
What are some of the blends you can make with instant coffee?
Iced Caramel Latte

Mocha Hot Cocoa

Café Mocha

Mocha Café Au Lait

White Chocolate Latte

Keto Coffee

Healthy Breakfast Coffee Smoothie
It's no question that Dalgona Coffee was a big hit from the start of this pandemic. Almost everyone got curious and excited about posting their version of this trending blend. But did you know that there are various instant coffee blends you can try to level up your cup of coffee?
Yes! You can be a barista in the comforts of your home while doing your health a favor. Curious about how these blends can be healthy? Keep on reading!
Here are some of the easiest and healthy instant coffee blends you can try:
Iced Caramel Latte
Who doesn't want a refreshing iced caramel latte? Even non-coffee drinkers would fall in love with this one epic latte. In preparing this, you need a cold instant coffee, caramel syrup, and whipped cream on top. It's satisfyingly cold and creamy. It's simple, but it sure hits the spot.
Mocha Hot Cocoa
Nothing is a better partner for cold weather than the creamy mocha hot cocoa blend. This unique mocha blend is made by combining instant coffee and hot cocoa mix. It is made as rich and creamy as possible with milk and whipped cream sprinkled with cinnamon. An excellent way to start or end your day!
Café Mocha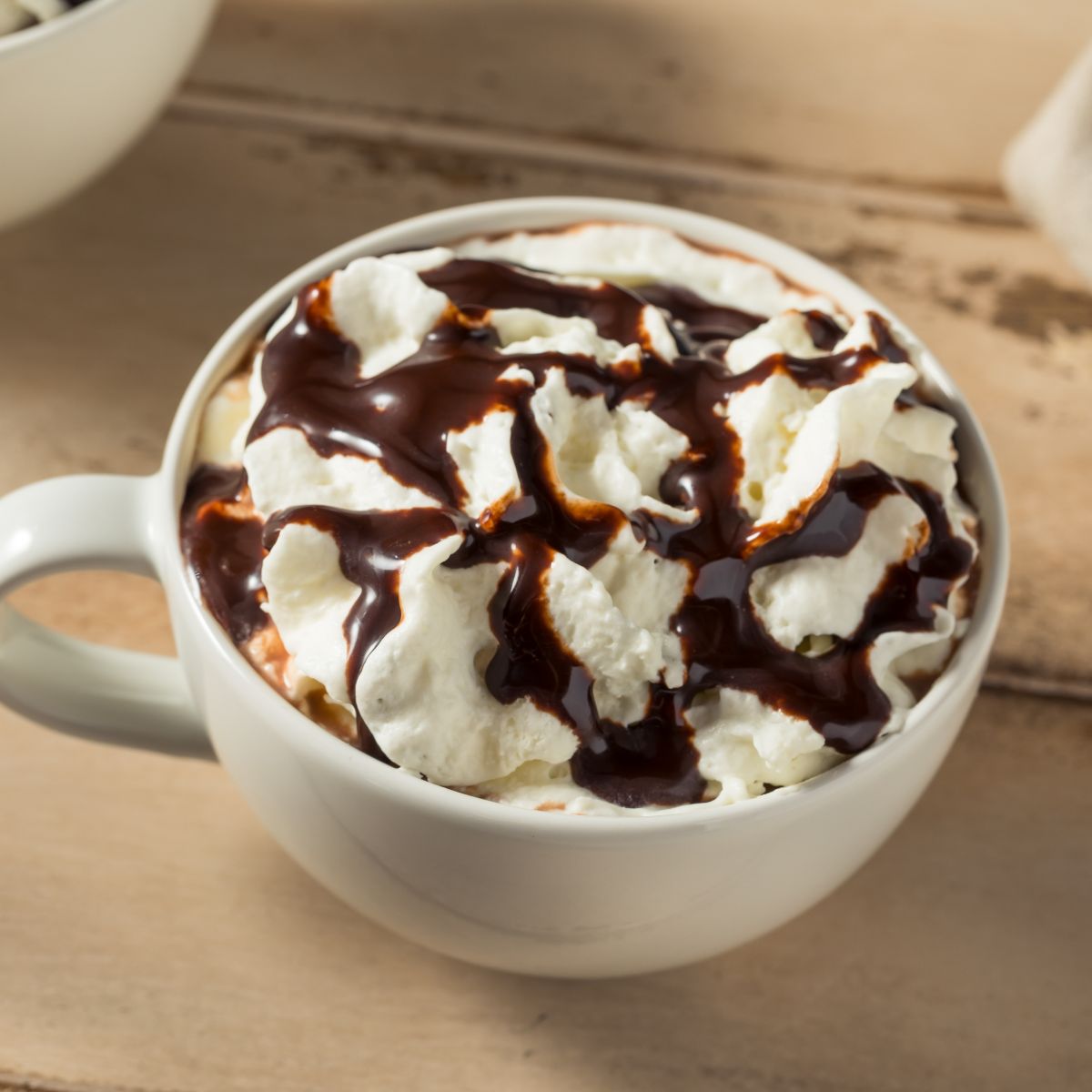 This coffee blend is ideal when you need a little boost without feeling like you're overindulging. With this no-machine cafe mocha, you can expect a delightful combination of coffee and chocolate with creamy milk foam on top. You can impress anyone into thinking you made it on an espresso machine!
Mocha Café Au Lait
Such fancy words for an instant coffee but don't be intimidated! Contrary to popular belief, creating this posh French beverage is simple. All you need is instant coffee, heavy cream, chocolate syrup, milk, and voila! Your own hot morning coffee levels up. You can add a croissant on the side if you feel extra.
White Chocolate Latte
Another latte is on our list. Balancing the sweetness with bitter coffee is for people who do not have much sweet tooth but still want to enjoy some chocolate sweetness. Bring out your saucepan but don't worry; as promised, this will be easy and fast. Combine instant coffee, milk, cream, and melted white chocolate in your pan. Let it simmer, then pour it into your favorite glass. Top it with whipped cream and cocoa powder if you want extra creativity and taste!
Keto Coffee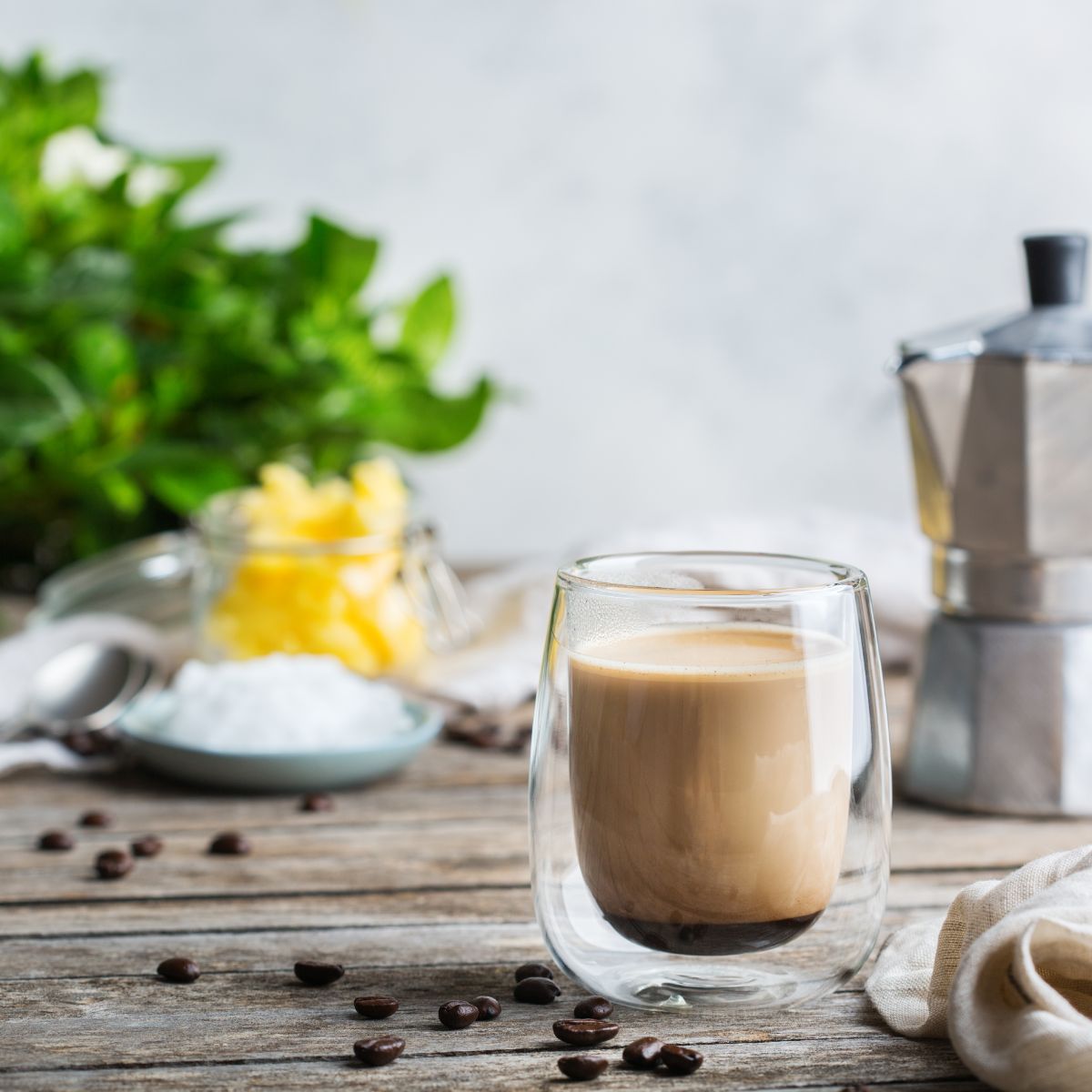 Keto coffee or Keto butter coffee is frequently used during intermittent fasting, providing lots of energy and a satisfying feeling of fullness throughout the early fasting hours. First, stir the coffee and water together. Blend the coffee that has been freshly made with the butter and coconut oil then blend for 20 seconds. Pour it into your mug, sip, and enjoy.
Healthy Breakfast Coffee Smoothie
Maybe this morning you'll decide to start your breakfast with a healthy coffee smoothie, both to fill your appetite and boost your energy as you start your day.
For a really healthy coffee blend, use Bonavita's 8-in-1 Instant Coffee. This organic drink contains only natural ingredients and is sweetened with Stevia, which is all-natural. Compared to other instant coffee products, this drink will give you that healthy energy boost you need to start your morning. 
To your blender, add ripe banana, rolled oats, mixed nuts and seeds, ground cinnamon, milk, and honey, along with freshly-made instant coffee. Pour into your glass or mug after blending until the mixture is perfectly smooth. You just might consider this coffee smoothie to be your morning routine once you taste how good it is!
Key Takeaway
The good thing about making your coffee blends at home is you can control your sugar preferences, be creative and innovative by adding more to the recipes to your liking, and people might be impressed when you post your own #trendblend by following these recipes.

Coffee addicts and enthusiasts don't need to feel guilty about drinking their coffee anymore. There is a healthier way to dive into your guilty pleasure with this list of healthy instant coffee blends. Start your day right with these delicious blends, and indulge in your favorites!

Our Bonavita 8-in-1 Coffee is an organic instant coffee from the Philippines that provides you with the energy boost you need and no crash. To promote a better and healthier lifestyle, we offer the best instant coffee to our customers.  Grab a cup today!