Organic Coffee VS. Energy Drinks: Which Works Best?
Which works best between coffee vs energy drinks?
Ingredients

Caffeine

Sugar

Calories

Advantages
As you face the breeze of a new morning, you have two options for beverages that will help you enjoy the rest of the day: coffee or energy drinks. Which is your favorite energy raiser?
This post is for you if you're looking for the perfect beverage that will provide you with the right amount of energy and benefits. Continue reading to learn everything there is to know about coffee vs. energy drinks!
Coffee vs Energy Drinks
There are some issues with energy drinks that make people misled. Coffee is usually tolerated and not prohibited in schools and universities. For energy drink supporters, this is unfair because an energy drink contains 10 mg of caffeine, whereas coffee contains 18mg.
Now, let's begin the comparison.
Ingredients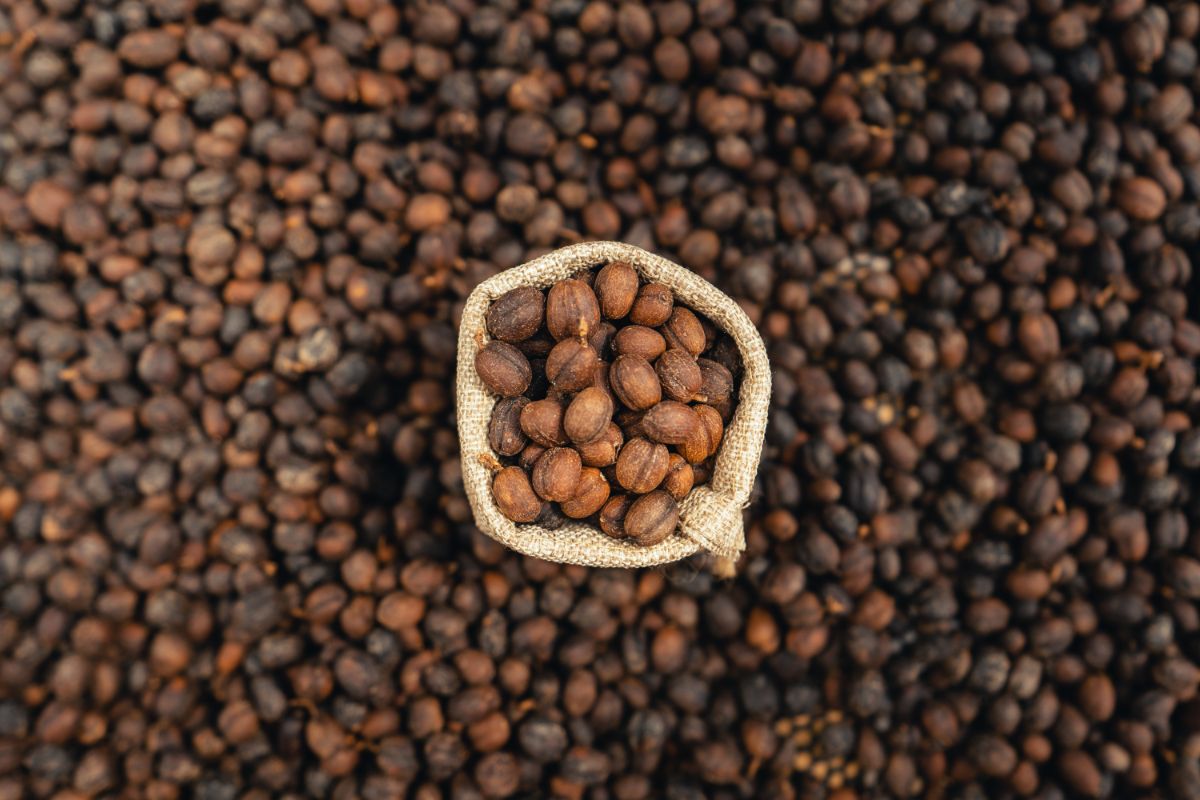 In terms of ingredients, organic coffee contains only one ingredient: coffee beans. However, there are additional ingredients if you order flavored coffee. Coffee contains beneficial nutrients such as Magnesium, Niacin, vitamins B2 and B5, and Potassium. Fortunately, black coffee contains no calories.
The best part about drinking coffee is that you can add whatever ingredients you want to your cup of coffee. Some people enjoy sugar, while others do not. Some people prefer creamer, while others prefer black. If you are lactose intolerant, simply substitute soy milk for whole milk. It always depends on whether you want a refreshing drink or a strong brew!
Coffee allows you to enjoy the taste because you have control over every ingredient you sip!
Our Bonavita 8-in-1 Coffee contains natural ingredients that are good for your health, such as Mangosteen, which is high in vitamin C, Guyabano, which is high in carbohydrates, fiber, and both vitamin C and B vitamins, Malunggay, Ganoderma, and Acai Berry, which fights cancer and relieves stress, and more.
You can drink and enjoy a healthy coffee in the morning or while working for only P200.00!
Energy drinks, on the other hand, contain ingredients such as Taurine, L-Carnitine, caffeine, Guarana Extract, B vitamins, and Gluconolactone.
These two have different ingredients, and energy drinks have different flavors that include assorted sweeteners, sugar, and other artificial flavors. When these sugars are consumed, they provide energy.
Caffeine
Caffeine stimulates the brain, making it more alert and attentive. It's one of the most commonly used stimulants, and it's found in both coffee and energy drinks.
Regardless of how much energy caffeine provides, too much caffeine can disturb your sleep habits and cause anxiety. It is strongly advised that an adult not consume more than 400mg of caffeine per day.
The caffeine you consume from coffee is proportional to the size of your coffee. In energy drinks, It also depends on the energy drink brand in this case.
To be clear, unless you're knocking down a large Red Bull, these two have nearly the same caffeine equivalent.
Sugar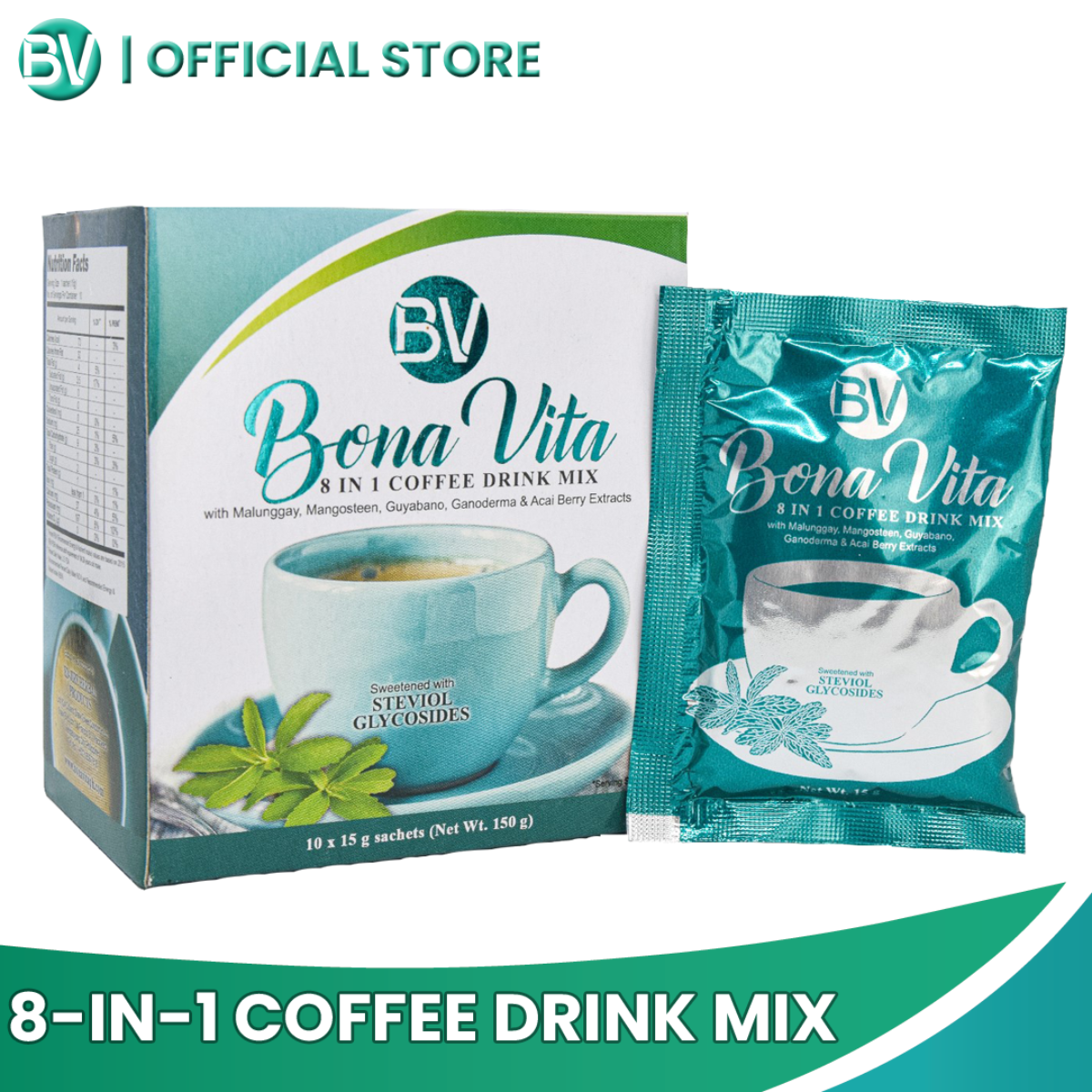 Sugar contributes to the final flavor of your desired drink. As explained previously, you have the option to adjust the sweetness of your coffee based on your personal preferences. However, the coffee itself is sugar-free, and there are coffee products with no added sugar, such as our Bonavita 8-in-1 Coffee!
If you prefer your coffee without sugar, you can skip the sweetener and enjoy the flavor of your pure coffee!
What puts energy drinks on the wrong track is that everyone is aware of their sugar content, and unlike coffee, you cannot adjust their sweetness. Although sugar has health benefits, consuming too much of it causes headaches.
However, there are energy products on the market that contain no added sugar.
Calories
A usual cup of coffee provides no calories. However, it will after you add some cream, sugar, and other coffee flavorings. It is safe to say that eating a lot of calories is not necessarily unhealthy. Just be mindful of the source of your calories.
The calories contained in energy drinks vary depending on the market. Some energy drinks contain 450 calories per serving, while others have none.
Advantages
Coffee has numerous health benefits, including a metabolism booster, antioxidant source, protection from Parkinson's and Alzheimer's diseases, reduced risk of Type 2 diabetes, fights depression, helps you live longer, and provides a physical and mental push.
Energy drinks also have health benefits such as being a good source of B vitamins, acting as energy boosters, improving physical endurance and alertness, and increasing response time.
Key Takeaway
So, which won in our coffee vs energy drinks post for you? No matter what you drink, be sure it has healthy ingredients to help you boost your energy and stay awake for the day!
If you're looking for healthy drinks in the Philippines, look no further than Bona Vita!
Whatever type of healthy drink you are looking for, Bona Vita is sure to have it. Choose from the Bona Vita 8-in-1 Coffee, 8-in-1 Choco, Collagen Drink, and BonaSlim 15-in-1 Coffee. Our simple-to-make drinks also make an excellent gift for those in your life who want to live a healthier lifestyle, such as friends, family members, and coworkers.
Contact Bona Vita here if you have any questions. We have a team of friendly employees who are always happy to help you with your orders and answer any questions you may have.