PCOS Month: 5 Natural Ways to Help Treat PCOS
What are natural ways to help treat PCOS?
Take in whole foods
Eliminate processed goods
Aim for anti-inflammatory
Balance your exercise
Practice good sleep hygiene
You just got diagnosed with polycystic ovary syndrome (PCOS). Now what? This condition that affects millions of women all over the world causes a hormone imbalance, which wreaks havoc on your appearance, weight, health, and even fertility. While many people successfully manage their symptoms through medication and therapy, some prefer to treat their condition with alternative remedies. If you're like them and are searching for holistic treatments, take a look at our list of five natural ways to help treat PCOS.
Take in whole foods
People dealing with PCOS often have higher levels of insulin, which is a hormone that the body uses to regulate blood sugar. Unfortunately, this means that over time your body will stop responding to its effects. Thus, despite the presence of insulin, people with PCOS also tend to have high blood sugar levels. The medical term for this is insulin resistance, and it can make maintaining a healthy weight difficult for those with PCOS.
However, switching to a whole food diet full of fruits, grains, and vegetables is a great and wholly-natural way to regulate your blood sugar levels. Typically, Insulin and blood sugar levels rise the highest after eating foods rich in artificial carbohydrates, sugar, or both. Whole foods are free from such substances and are as close to their natural state as possible. By eating a whole food-rich diet, you simultaneously lower your blood sugar and help your body have an easier time regulating the same.
Eliminate processed goods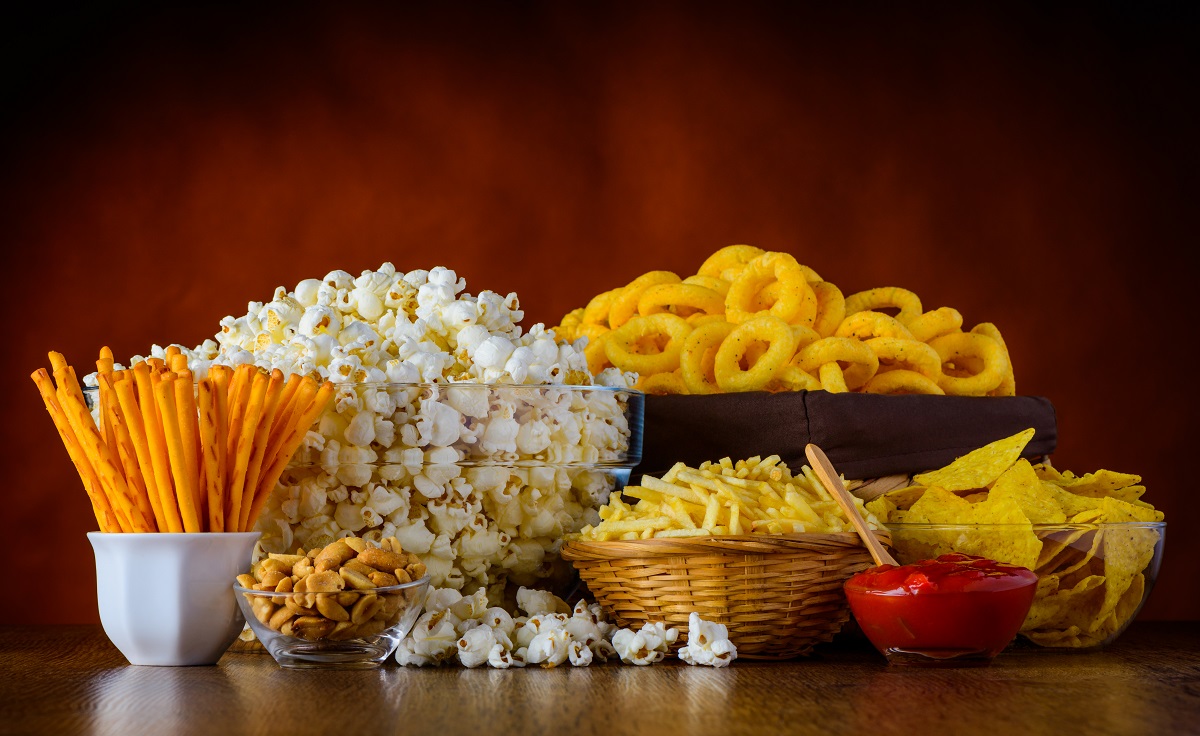 Our bodies work better when they receive nutrients, especially when managing disorders like PCOS. That means that aside from adding whole foods to your diet, you also need to avoid processed foods. Things like soda, cookies, chips, hotdogs, instant noodles, and other foods that contain medium to high levels of sugar need to go (or be significantly reduced).
Instead, try aiming for complex carbs. These contain fiber and other nutrients and do not raise blood sugar levels as high. Some common sources of complex carbs include whole-wheat bread, whole grains, and brown rice.
Aim for anti-inflammatory
PCOS, aside from causing a hormone imbalance, also causes low-level chronic inflammation. Adding foods and supplements that have powerful anti-inflammatory effects can help ease your PCOS symptoms. One option you can do is consider the Mediterranean diet — full of olive oil, tomatoes, leafy greens, tree nuts, and fatty fish that come packed with anti-inflammatory nutrients.
However, your diet does not always need such a drastic change to be effective. Simply switching the kind of food you have every day can make a significant difference. For example, if you love drinking coffee in the morning, but want to avoid its inflammatory effect that can worsen your PCOS, then you can try healthier substitutes. Bona Vita's 8 in 1 coffee is a great, anti-inflammatory alternative. With this, you can enjoy a great cup of coffee every day without worrying about your body.
Balance your exercise
Aside from diet, exercise and maintaining a healthy weight can help with PCOS symptoms. But too much exercise when dealing with PCOS can worsen your hormone imbalance. So, striking the right balance is crucial.
Studies have found that low-impact exercises like barre, swimming, and pilates work best for women with PCOS. They allow for gentler movement but at longer durations, which is most effective at reducing the symptoms of hormone imbalance and insulin resistance. To find the best workout regimen for you and your condition, try a variety of moderate exercises, and discuss with your doctor which routines would benefit you most.
Practice good sleep hygiene
Good sleep can help balance your hormones. But poor and/or disordered sleep habits are twice as common for women with PCOS. To up your sleep hygiene, you may want to consider some changes to your lifestyle. Try to adjust your schedule to include at least eight hours of sleep per night. Also take the time to establish a healthy, regular bedtime routine — that means ditching the nighttime binge-watching, late-night snacks, and all-nighters.
You should also consider avoiding stimulants and drinking soothing drinks before bedtime. This is especially effective for those also dealing with stress, anxiety, and other worries that can make it difficult to fall asleep. If you're in a similar situation, try Bona Vita's 8 in 1 choco drink. Packed with Bacopa Monnieri, this drink induces a sense of calm and peace of mind — promoting deeper, more restorative sleep.
Key Takeaway
PCOS is a very complicated condition that can make life more difficult and stressful if left untreated. While there may not be a set cure for everyone, there are several modes of treatment available for you. For those who want to avoid conventional methods like medication and therapy, there are natural ways to help treat PCOS. Using our list of five natural alternatives, you can better manage your symptoms, and over time, get rid of your PCOS complications.