5 Best Instant Coffee Blends for Summer
What are the best instant coffee blends for summer?
Vietnamese Iced Coffee
Espresso Smoothie
Iced Strawberry Latte
Coffee Jelly
German Ice Cream Coffee
Attention, coffee lovers! It's time to wake your taste buds and get ready for some delicious summer blends for instant coffee. As the season gets hotter, everyone is looking for ways to stay cool and fresh while still getting their cup of joe.
We prepared a list of the best instant coffee blends for summer just for you. From fruity and refreshing to rich and bold, each sip of these blends is sure to satisfy you. So grab your cup or glass, and let's dive into the world of instant coffee for a refreshing and caffeine-filled summer!
Vietnamese Iced Coffee
A real treat for coffee lovers because of its strong and bold taste, Vietnamese iced coffee is a great choice if you want to try something different and refreshing with your breakfast. This tasty and rich drink is made with strong instant coffee, sweetened condensed milk, and ice. The result is a creamy and rich drink that is perfect for sipping in the summer and is easy to prepare. A great way to beat the heat, stay cool, and still get your caffeine fix.
Espresso Smoothie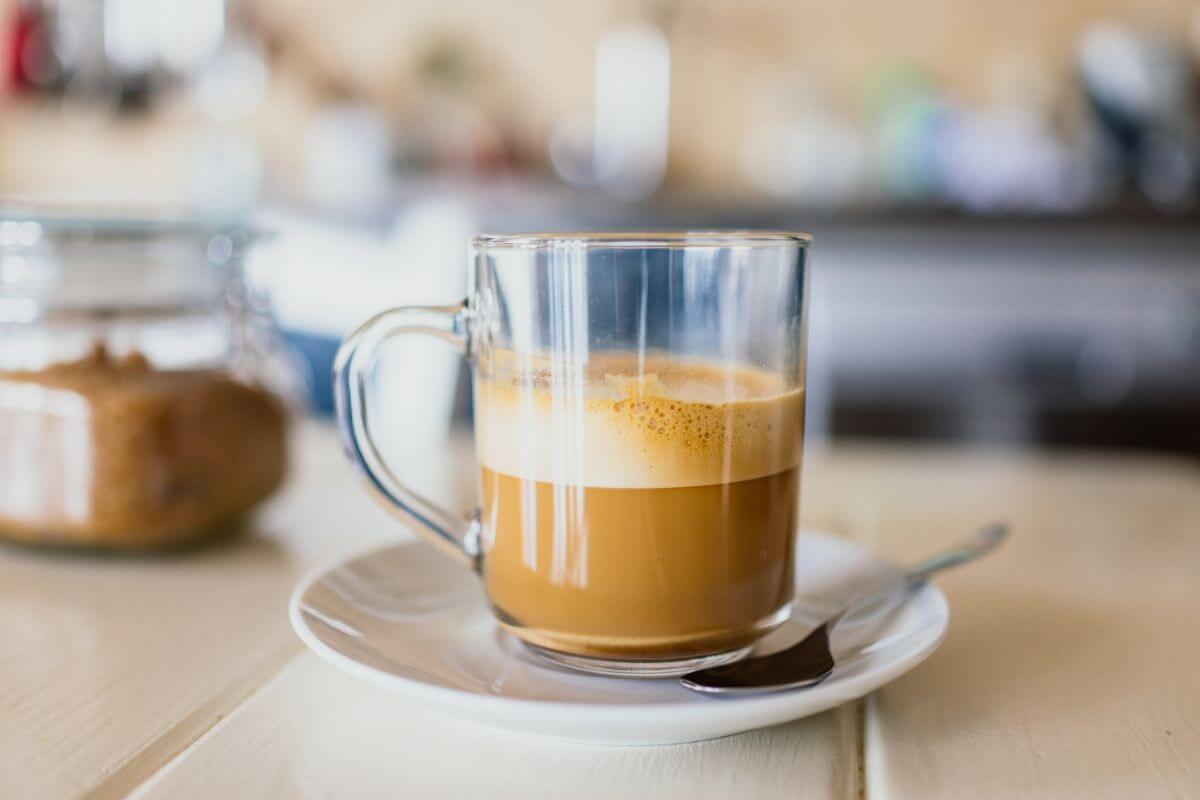 An espresso smoothie happens when espresso—that strong, rich coffee you love—is blended with frozen bananas, milk, and honey to make your day. The result has a smooth and creamy texture that is sure to please. The Espresso Smoothie is a great drink for people who like both coffee and smoothies. It can be enjoyed in the morning to start the day or any other time of day.
Iced Strawberry Latte
The combination of espresso and strawberries offers a unique and delicious flavor profile with bold coffee notes complementing the sweet and tangy taste of the fruit. Iced Strawberry Latte is a cold coffee beverage made with milk, espresso, and fresh strawberry puree or syrup. The drink is typically prepared by blending the espresso shots, milk, and strawberry flavoring together with ice until the mix achieves a smooth and creamy consistency. Some variations may also include whipped cream and additional strawberry toppings for added sweetness and visual appeal.
You can use Bonavita's 8-in-1 Instant Coffee for a really healthy coffee blend. This organic drink is made from all-natural ingredients and is sweetened with all-natural Stevia. Compared to other instant coffee products, this drink will give you the healthy energy boost you need to start your day, without the crash afterward.
Coffee Jelly
The wobbly and jiggly dessert that's taking the world by storm, Coffee Jelly is made by mixing instant coffee with sugar and gelatin, then chilling until it sets into a firm jelly. The resulting dessert has a unique texture that is both chewy and silky, with a mild coffee flavor that is not overly sweet. Coffee jelly is the perfect sweet treat to satisfy your cravings while still giving you that caffeine boost you need to power through your day. Serve it with ice to quench your thirst this summer.
German Ice Cream Coffee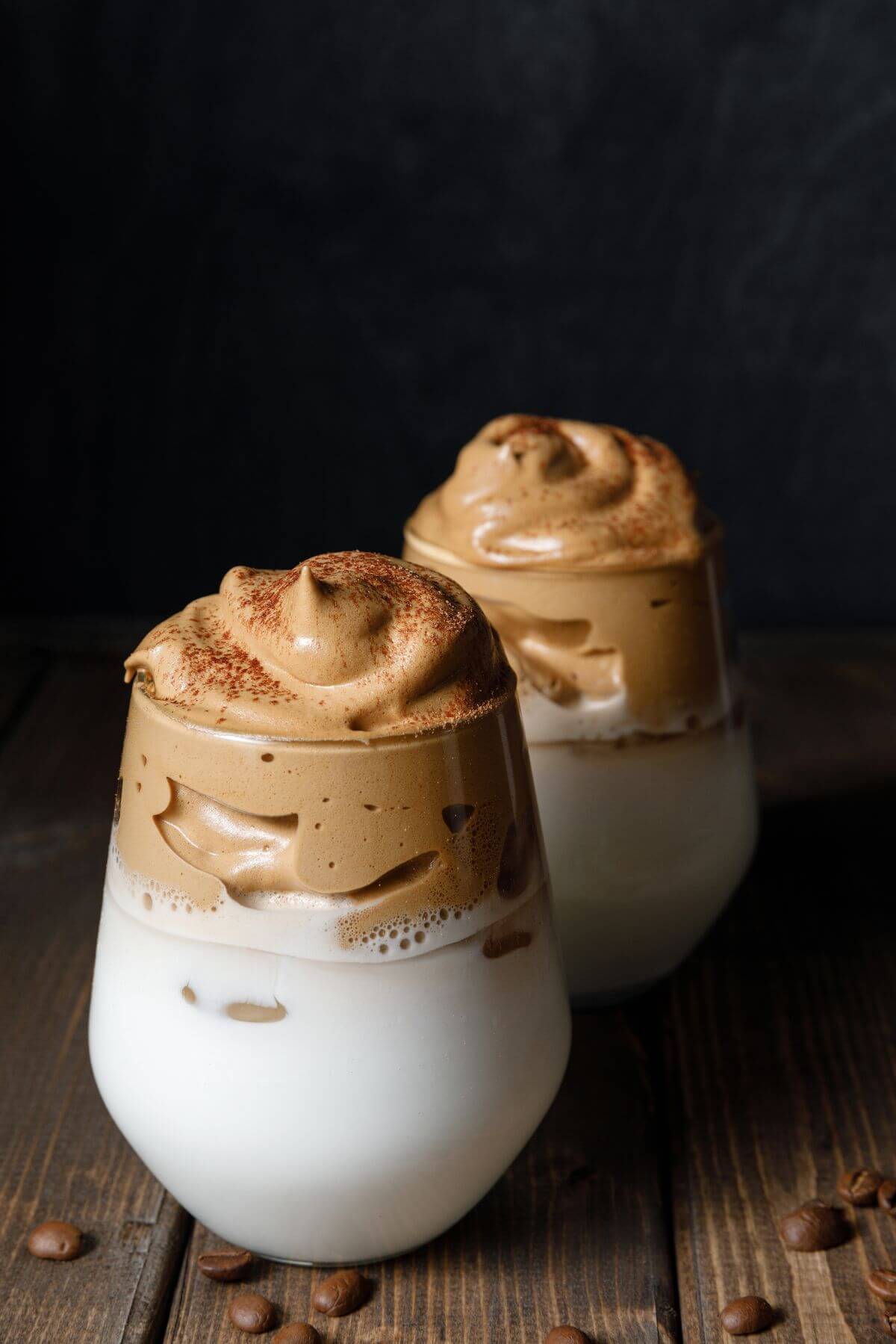 Take your tastebuds on a ride with German ice cream coffee! This blend is a delicious and refreshing coffee beverage that combines strong brewed coffee with a scoop of vanilla ice cream or a dollop of whipped cream, and is served over ice. The coffee is typically sweetened with sugar and topped with cocoa powder or chocolate shavings for added flavor.
To make a German ice cream coffee, start by making a cup of instant coffee and letting it cool down. Then, pour the coffee over a scoop of vanilla ice cream in a tall glass or a mug. Alternatively, you can add a dollop of whipped cream on top of the coffee before adding ice. Finally, sprinkle some cocoa powder or chocolate shavings on top for a beautiful and tasty presentation. The result is a perfect balance of sweet and bitter flavors, creamy and icy textures, and a delicious way to enjoy coffee as a dessert.
Key Takeaway
Instant coffee blends for summer are the perfect solution for those hot summer days when you crave a refreshing and energizing drink but don't want to spend too much time brewing a cup of coffee. There are also several coffee blends you can make regardless of the season! With the right instant coffee blend, you can enjoy a delicious and smooth cup of coffee that's packed with flavor and aroma, spending less than half the time a barista would need to make it.
Looking for a quick and convenient way to boost your health and energy levels? Bona Vita offers healthy instant coffee in the Philippines! Our coffee is free from artificial flavors, preservatives, and added sugars, making it a healthier alternative to traditional instant coffee options. So why not give Bona Vita a try and enjoy the benefits of healthy instant coffee? Visit our website or shop online to order your Bona Vita instant coffee today!